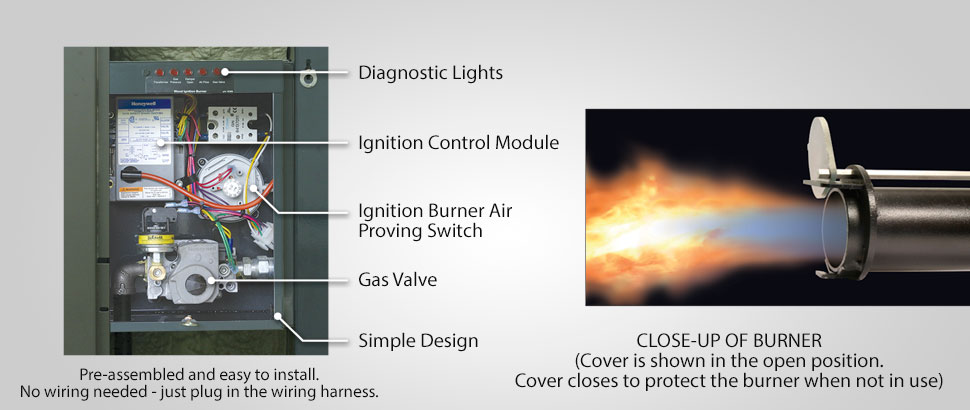 Central Boiler -- known for its innovations in wood-heating technology -- has developed a Gas-fired Wood Ignition System for use with E-Classic Ignition Ready models.
This system, easily installed in minutes without modifications, gives you the convenience of easy push-button lighting of the wood with the added convenience of automatic relighting if needed. The propane burner is standard. A natural gas conversion kit is available.
Available for all E-Classic Ignition Ready (IR) models, the Gas-fired Wood Ignition Kit is available from your Central Boiler dealer.