No more outrageous heating bills, should have installed it 10 years ago.
- Doug, MD
This is my 2nd winter with my Central Boiler, and we love it. We are gone from our home here from Sunday till Thursday. We leave Sunday about 2 in the afternoon and set thermostat on 55 and don't come back until Tuesday at 5:30pm and the boiler temp is anywhere from 140 to 180 degrees, that's 52 hours.
- Peter, ME
I live in the country in northern Illinois. In January I received my LP gas bill of $647.00 for about 30 days. That day I decided it was time to make the investment to purchase a wood boiler. I settled on a Central Boiler model. It is the best investment I have made in a long time. I figured it will pay for itself in three years. We keep our house 74 degrees now instead of 70 and our hot water is free. Your product is well engineered and built!
- Ron, IL
I have been an owner of a Central Boiler since 1992. It has been a great money saver over these many years.
- Randal, MN
Excellent machine! Ease of installation and operation, wood mess stays outside and no more outrageous fuel bills. I should have installed my CL 6048 10 years ago.
- Doug, MD
The furnace has paid for itself. It may very well be the best investment I ever made.
- John, WV
The best decision I ever made was purchasing my Central Boiler.
- Matt, MI
Heating 4000 square feet and soon a garage with my E-Classic 1450. The money I used to spend on my electric bill is now going towards an early retirement!
- Justin H.
This furnace is built better than all the rest, best investment that I ever made for our home.
- Jeff, TN
My wife and I are very happy as our E-Classic 2400 has exceeded our expectations. As an engineer, I installed it myself...it has not stopped running since. It heats my hot water and my forced air system, and for the first time ever, we are able to use our porch year-round as we installed a corner-mount Comfort-Tech heater as part of our system. It's already clear that this unit will save us on oil bills and electricity, while adding value to our home. But it's the ease of use, the basic maintenance that we do daily that has given us trouble-free operation. Now my neighbors have asked about getting one...I gave them brochures and sent them to the dealer!
- Stephen B., NH
When I purchased my small business my fuel oil bill was $6,750. We decided to put in a Central Boiler system. I've figured with the current cost of fuel oil we have already paid for the cost of the boiler 1.5 to 2 times and now heat our business virtually for FREE.
- Wendy, MN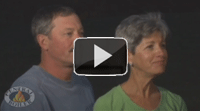 My only regret is that I should have purchased one much sooner! We have found no disadvantages to the Central Boiler. We have yet to see any more, if as much smoke as what our wood burning stove produced. In fact, my neighbors didn't even know that we had installed it until I suggested that they consider one for their own use!
- Burt, NY
We have had our 6048 model one year this month. Our heat and hot water has been $0.00 for a year!!! We normally used fuel oil that stunk and I could not turn the heat on any higher than 67 because I could just not afford it. At today's fuel prices it won't be long before it will be paying me!!! Thanks Central Boiler for having such an awesome product!
- Lannette, IN
We bought our Central Boiler in 2008. This is the best investment we ever made. Wish we had bought one years ago. We own a drafty old farmhouse, and we were never warm. But now we are warm even on the coldest and windiest nights. In addition to unsurpassed heating, we no longer have any odor of fuel oil, and have lessened the chances of fire as all fire and flame is outside.
- Sam, NY
I have just built a 3,600 square ft house. The Central Boiler is the best thing that I could have done. After one heating season the only cost I had was paying rent on the propane tank. The heat is the warmest and most even of anyplace that I have ever been in.
- George, OH
Dear Sirs, I can only say it's the best product I ever bought. It just works and that's all anyone needs.
- Joe, NY
We have a CL 5036 and the biggest reason for getting it was the ease of mind it gives us when we put our little one to bed, knowing that we don't have to worry about carbon monoxide poisoning. And the second reason was the money it saves us every year.
- Justin M.
Our home is roughly 3,800 sq. ft., built in the 1880's and has almost no insulation. After our first year (winter) in our home we went through approximately 2,000 gallons of propane practically freezing in the process-we realized we needed to do something or move. We just finished up with second year of winter using our Central Boiler and our house stays at 75 degrees even on cold, cold nights. With the price of propane, I figure that the boiler is paid for now just in 2 years!
- Rich, IA
I purchased a Central Boiler outdoor wood furnace in May 2009. I can report that I am very pleased with its operation, efficiency, and the overall quality of the stove. After seeing 3 or 4 other brands in operation at neighbor's and friend's farms, I'm convinced that the furnaces being constructed by Central Boiler are top of the line!
- Dave, MN
Best investment I've ever made!!! I live in southern Maine and everyone is on waiting lists for oil deliveries. As long as I can cut and split firewood I plan on having a Central Boiler that's for sure!
- Beau C., Maine
I absolutely love my CL 5036 outdoor wood furnace. I actually bought it when I lived in a really old trailer house; I could not afford propane.
- Tami W.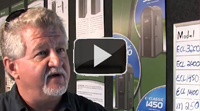 We purchased our Central Boiler in December of '06 and love it. My wife was always cold before in the house because it would cost so much to heat the house with the fuel oil furnace. Now we keep it around 75 degrees. We also enjoy the endless hot showers, and just hooked our hot tub to the boiler this fall and save a ton on our electric bill.
- Kevin, OH
I have the Maxim M250 heating my home and shop (44 x 34). Put the pipes in the floor. Very happy with the system. Burned corn, cherry pits and wood pellets. Thanks!
- George W.
I installed a Central Boiler 2 years ago. I heat a 2,500 square foot farm house and heat water for a family of 6. I haven't used a drop of fuel oil since and have even turned off the breaker to the water heater.
- Lee, MI
I've heated with wood for forty plus years. I absolutely love the Central Boiler outdoor furnace. No in-house mess and mice. No hassle with insurance. Warm consistent heat for home and hot water. Best thing I've ever done except marrying my wife.
- Everett, Wisconsin
This is my first year with the furnace and have saved over $2,000.00 in heating costs so far and the house was kept around five degrees warmer too. If you have any doubts on which type or brand to go through you should look into the Central Boiler system, I did, very happy, you will be too.
- Sean, NH
Classic CL 6048 Love it! I heat the house and my 36x50 shop. It's nice to set the house to 80 degrees if I want to. Thanks Central Boiler!
- Duane H.
My Central Boiler has been a great investment over the past 4 years. I originally started heating our house, hot water, and attached garage, then added a second pump to heat a detached garage. I would recommend a Central Boiler to anyone.
- Steve, WI
I used 18 cord of wood in my old outside stove. With the 760 edge l used 8 cord. My salesman told me l would see a 50% less wood use. Central Boiler advertises 60% less wood use l think l got the 60%.
- Brian H.
This is my second winter with the Central Boiler and my only regret is that I didn't buy it sooner.
- David, IL
I have had your boiler for 3 years now and I love it. It has saved me so much money and is a really comfortable heat.
- James, IL
I don't think you can improve it any better. People are amazed when I fire this thing up. I have a 200 year old farm house and it has never been this warm in here - and I have lived here all my life. My friends and neighbors love the looks of the Central Boiler.
- Barry, PA
This is my second season heating with MY Central Boiler. I am very happy with it, we live in an old farm house which we had heated with propane since 1994. The house has never been this warm. The heat is constant and comfortable. We do not use any propane from the start to the end of the heating season.
- Raye, WI
Haven't bought propane since it was installed in the winter of 2004/2005. My wife keeps our 4,300 sq. ft. home at 78 degrees and has ENDLESS HOT WATER!
- Tracy, MO
This is the fourth year I have owned my Central Boiler and I have to say, it may very well be the best investment I have ever made. The furnace has paid for itself. I continue to be impressed with the quality and efficiency of the Central Boiler product, the simplicity of maintenance, and the excellent dealer support I receive. I have recommended your product to many people and will continue to do so, as I truly believe it is superior to your competitors.
- John, WV
Our new Central Boiler system is without a doubt the finest wood burning system we have ever had the pleasure of using. The ease of operation, the efficiency, safety and the end result of a steady, dependable heat source provided by our Central Boiler stove surpass anything we have encountered in the past 50 years of wood burning as a heat source.
- Justin, MN
We were burning way too much oil during our cold winters here in our 1890s farm house. With all the firewood we will ever need here on the farm, we invested in an E-Classic 2400 and go through about 10 cords a year. With our temperatures this spring running about 15 degrees below average, we still have it going in June. We love it!
- Bob B.
This is my fourth winter owning a Central Boiler. It has literally paid for itself at least twice already. The best investment I think I ever made.
- Dwayne, OH
We have an E-Classic 1400. We got it because we can't get natural gas where we live and the cost of propane was getting ridiculous. Why not have something that will pay for itself in a few year's time? We love the heat it puts out! And unlimited hot water is awesome, too!
- Reshanda D.
My home has never felt so warm. My only regret is that I should have done it years ago.
- Timothy, PA
11 years with my Classic, absolutely no problems, saved thousands in oil, all those years.
- John T.
My husband and I have lived in our house for 31 years and since we put the Central Boiler in, our house had not been heated evenly. We always had rooms that were cold and rooms that were a little too warm but now the entire house is comfortable.
- Kathy, AR
I purchased a CL 6048 in October 2008 and wanted to let you know how pleased I am with its performance. I heat our home of about 7,000 sq. ft. and our hot water for everyday use. I can easily get a 36 hour burn in the dead of winter if I load the stove full. In the summer I can heat our hot water for 8 days on a full load. I calculate at least an annual savings of $4,500.
- Richard
I looked for a few years before I bought the best outdoor wood furnace made. I kept hearing from people who owned other brands and they all said the same thing. I wish I had bought a Central Boiler. So that is what I had purchased. It was the best investment I think I have ever made. This is my 4th winter owning a Central Boiler. It literally has paid for itself at least twice already!
- Dwayne, OH
After seeing my neighbor's boiler in action last winter, I had to have one. Looked at all the different makes and models, and by far Central Boiler is the best. I purchased a 5036 last month. Install was a breeze. Can't wait for winter to come, and my gas bill to go. Great product!
- Cliff, MN
My only regret is that I didn't do this sooner! I have a Classic CL 5036 heating my 3,000 sq ft home and an unattached 800 sq ft shop. Both were previously heated by separate wood stoves. No more mess. No more fire hazard to worry about. Less time cutting, less time splitting. Whole house is now warm! We love it!
- Roger
This is going into our 3rd season using the Classic Edge 550. Amazed how little wood throughout the burning season this unit uses, power bill has been cut in 1/2. Stove maintenance is low, little cleaning involved. Using the FireStar WiFi module to monitor burn-time and stove efficiency from my phone. Wouldn't own a stove without this, you know when to add wood, no guessing!
- Whit P., WV
I have to tell you, 'heaven can wait' we own one of your CL40 and I do not think even heaven can be that comfortable, to say that the furnace has made a difference in our lives would be a huge understatement. Our first [electric] bill for the house, the computer rejected it and I had to call them to see what was wrong. The lady explained that there had to be something wrong with the meter. Well for the next five weeks they came to my house to read the 'defective' meter every three days to finally realize that the furnace was making all the difference.
- Jean, QC
I absolutely love my Central Boiler, can't say enough good about it. I travel for my work and I know without a doubt that my wife can load the boiler and I do not ever worry about it. This is the second winter with the boiler and my only regret is that I didn't buy one sooner.
- Anonymous
I purchased an E-Classic 2400 in April of 2013 and have loved the efficiency of the unit heating my 2000 square foot house, 1100 square foot garage, and all my domestic hot water while not burning a drop of oil. That coupled with the mess being outside and loading the boiler twice a day at my convenience is why I purchased my Central Boiler!
- Mike M.
We have the Classic Edge 550 and LOVE it!!!! One of the many reasons we chose an outdoor wood furnace is I can now keep our house a toasty 74 degrees without my husband complaining about a high electricity bill!!
- Laura G.
I currently own two furnaces. My first, purchased in October 2009, is a CL 6048 I use to heat my barn. It has been flawless. My second is an E-Classic 2400. This one heats the house, shop/garage and domestic hot water. While I had some concerns about increased maintenance, those were unfounded. In fact, the E-Classic is quite amazing. I can hardly believe how efficiently this furnace operates. Nothing is wasted. Nothing is more satisfying than walking by the nearly stopped electric meter and stepping into a house more warm and comfortable than it's ever been. All of this with almost no smoke or ash. Simply amazing!
- Bo
My 5-year old E-Classic 2300 has made winters more enjoyable and a lot less work. I've never had a problem with it. I use 28 inch logs that have been drying on average for 6 months. 75% maple, cherry, birch 25% hemlock, spruce. It's a very well-engineered wood furnace.
- Gene, VT
I've been burning wood for 30 years. Your model CL 6048 is the best thing I've ever seen. I had enough wood piled up for my old boiler. Enough for maybe 12 years (trying to keep ahead of it) Now the same pile of wood should be good for I'm not sure for how long. I'm afraid it'll get rotten on me before I have a chance to use it up. Last year I'd take a wheelbarrow of ashes out once a week, now with your model 6048 I can go about 4-5 weeks before I need to remove ashes.
- Ronald, MN
I think that the Central Boiler should be rated a 12 on a 1 out of 10. This is such a wonderful product, no home should be without one.
- David, OH
I want to thank you for an amazing product in our purchase of the E-Classic 2400.
- Daniel, PA
We recently had one of your boilers installed and are very pleased with it. We have talked about getting one for years, in the wintertime. Then when spring came, forgot about it till the following winter. I am glad to say we FINALLY got one and wish we had gotten one years ago. To think of the extra money we spent over the years on natural gas!
- Patrick, PA
With current fuel oil prices, I was facing $5,000 annual heating bills. Your system will be pay for itself in less than 2 years. My home is warmer, cleaner and safer now. My CL 5036 works like a dream. I even saved an average of $30 a month on electricity. I am employed as an industrial maintenance technician, and I have NEVER seen a better built product. Keep up the outstanding work.
- Keith
I have had a Classic CL 5036 for three years. I went from 850 gallons a year of propane to less than 100 a year. My wood boiler is easy to maintain, not much work involved in it at all. And for a DIY it was easy to install.
- Matthew M.
I am using an E-Classic 2400. I load it once a day and forget about it. It is so much more convenient than having to constantly load the indoor wood burner and I am using about half the wood. I am more at ease with the fire outside away from the house along with the dust, bugs and ash. It has also been nice not having to hear the propane hot water heater run at all. The unit is nicely constructed and blends in with the surroundings out in the yard.
- Lucas
I have a Classic CL 5036 Dual Fuel. Works flawlessly! Zero problems in 10 years of service. Heats 1600 square foot home and my 800 square foot shop all through radiant infloor. Anyone who is on the fence about a Central Boiler furnace, don't hesitate! Best source of wood heat in my opinion.
- Tyler H.
I've had my Central Boiler going on 3 yrs now and it will pay for itself on the third year, it heats my house and my garage and now my hot water, the Central Boilers are the best that I ever seen.
- AJ, MD
I purchased a CL 5036 unit 2 years ago, and at the time I was spending almost $2,000 a year on fuel oil. Personally I have seen and have friends with other brands and the Central Boiler is by far the better choice when it comes to efficiency, clean burn, and it does not put out massive amounts of smoke, actually with good seasoned wood almost no smoke. I'd recommend this unit to everyone!
- Will, NY
We have a Classic Edge 350. I studied on outdoor stoves for years. All my research kept leading me back to Central Boiler. Finally got it installed last October. We love it!
- PennyandBoo B.
I am so happy right now I can hardly stand it!! I have lived thru the past 2 winters with my thermostat set at 46 degrees due to the high cost of propane. I have only had my stove for a few days but already I am thrilled. I got up extra early the first day after getting my stove so I could go add more wood before leaving for work. I got outside (32 degrees), opened up my stove door and was initially disappointed to find out that it was still full of wood. I thought something was wrong! So I went to work and had a friend check later in the day to see if my house was still 72 degrees (it was) and if I needed wood, I didn't!
- Pam, IA
We purchased our Central Boiler last December and we love it! I sometimes find myself saying I wish I had it 10 years ago. Thanks.
- Barry, TN
The best investment I have ever made. My oil fired furnace has not come on once since the installation of the Classic outdoor furnace.
- Jeremy, NH
The best decision I ever made was purchasing my Central Boiler.
- Matt, MI
Classic Edge 750 is our choice because of its BTU output, clean burning features and reputation for reliability and efficiency.
- Curtiss H.
I recently bought an E-Classic, when the heater arrived I was skeptical that it could heat my entire house! My home is 8,000 plus square feet, well I'm happy to say I was wrong! This thing is amazing! I was on heating oil, and in the dead of winter I was burning about $1,600 a month in heating oil and propane to heat my house and hot water! I now have more hot water than I know what to do with! And my cost savings are out of this world! I'm going through a cord of wood a week at $125 a cord so that's $500 per month compared to the $1,600 I was spending! I know this sounds too good to be true but it is!
- Anonymous
I bought one 3 years ago and it is the best thing I have purchased in years, I love it!
- David, ME