What is it? How is it beneficial?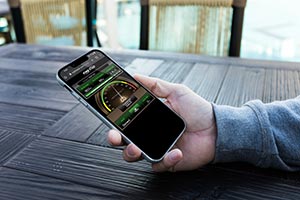 The Reserve Mode burning time limit feature will cause the controller to go into Idle once it reaches the burning time limit that you choose. Why would it do that? Quite simply, the furnace will stop burning the wood so that there will be enough wood and hot coals left to start the fire back up after you've added a new load of wood.
BENEFITS OF THE RESERVE MODE 
NEW LOAD IGNITION IS FASTER

Newly loaded wood will ignite more quickly and more efficiently.
No torch needed to restart the fire after adding wood.

LESS COLD STARTS

You are less likely to lose the entire coal bed.
You are no longer a slave to your furnace. This is helpful if "something comes up today" that doesn't allow you to get home in time to fill the furnace before it burns down too far.